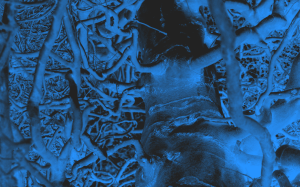 Victor NeuroTech is a unique company and our recruitment process reflects that. For example, we utilize a combination 60 minute problem solving, brain imaging session. While that may seem bizarre, our work requires a degree of hemispheral integration and rate of  new synaptic connection formation that frankly not everyone possesses.
So, that's the bad news. The good news is we hire from all walks of life and educational backgrounds (including that legendary school of hard knocks). Our employees range in age from 18 to "none of your damn business".  And hail from Chile to Northern Russia to all places in between. Even New Jersey.
To be considered, e-mail us a link to your resume. In the e-mail, be sure to tell us why you think you'd be a good fit for Victor NeuroTech. And then tell us about the coolest thing you've ever seen.
Thanks for your interest.
PS: The photo is a tree. No brains were imaged in the making of this site!
Image credit: Paul A. Rizer, Flickr (CC BY-NC-SA 2.0)