PURCHASING
Q. When can I purchase VNT functional body art?
A. We are currently awaiting final review of our human trial data by the FDA. Feel free to join our waiting list.
Q. Where can I see the products? Do you have a showroom?
A. See our products in person during our global product launch and lab expo April 22nd to 25.
Q. Where will I be able to purchase VNT functional body art?
A. At least initially, our functional body will be sold exclusively via VictorNeurotech.com and then shipped to your nearest VNT mobile outlet where you can have it applied (see next section).
Q. Do you offer financing?
A. We do not. Quantum entanglement is cool. Financial services industry entanglement? Not so much.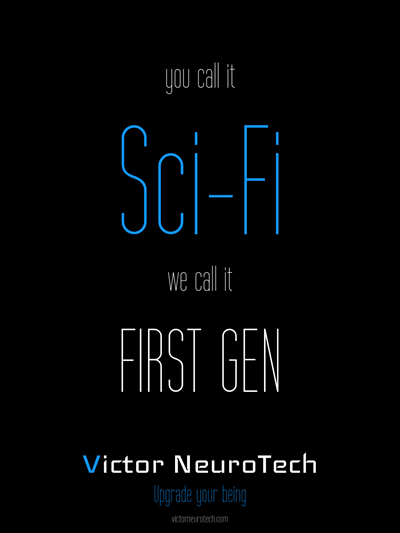 BODY ART APPLICATION
Q. How will I be able to get my VNT functional body art applied?
A. All product purchases will be shipped to your nearest Victor NeuroTech mobile application outlet, where you can schedule application at your convenience at a variety of rotating locations.
Q. What if I need to have my VNT functional body art removed?
A. While we would certainly shed a few tears of regret, removal is a simple and painless process that can also be handled at any VNT mobile application outlet. Just as you would not attempt to remove your own tattoo, we would strongly discourage self-removal.
Q. I have sensitive skin. How will it be impacted by my VNT functional body art?
A. All VictorNeuroTech products are 100% hypo-allergenic. That said, if you have any concerns, we suggest you try our self-adhesive trial item.
ABOUT VNT
Q. Are you a public company?
A. No, we are a privately held company and are committed to remaining so.
Q. Who is your lead product designer?
A. The highly talented Mai Ao. While Mr. Ao is handsomely compensated, we nevertheless kindly request you do not attempt to poach him, Mr. or Ms. Inquisitive Headhunter.
Q. Who does your advertising?
A. All advertising (and web-design) is executed in-house during mandated theta breaks by a team of frustrated Mad Men (and Women).
Q. Can I work for Victor NeuroTech?
A. Maybe. See our employment page.
Q. Is it true that you are in negotiations to be purchased by Google? Or was it Apple?
A. Um, no. Wrong color scheme for Apple. And Google currently entirely unamused by one of our ads.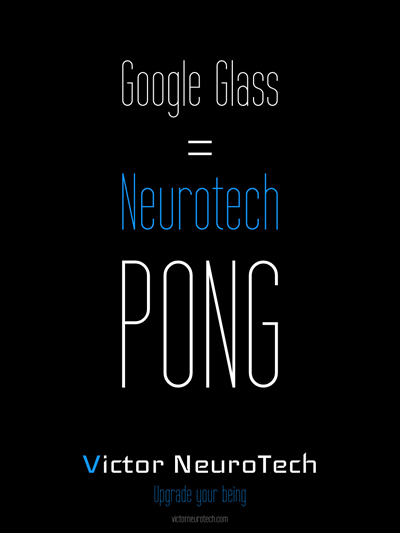 PRODUCT RELATED
Q. Can I record my dreams with the VNT Life Reporter
A. Dude, we are totally with you. But seeing something in your dream is not quite the same as seeing it in real life, so you need to tap different into different area of the brain. Which means it's going need to be a different product. But we're working on it. We've even got the product ad ready to go. Just give us some time.
Q. Can I download my brain to the VNT Human Drive
A. Not yet. Check back in about a decade. Seriously.
Q. I have this amazing product idea…
A. We do not except any external submissions. Please do not send ideas or schematics. And certainly do not send any devices, as inevitably they will turn themselves on in transit, resulting in undue VNT mailroom concern and in several cases, precautionary bomb-squad visits.