The irrepressible urge to innovate…
Nothing is more fundamentally human than the need to innovate. To find better, smarter, faster ways to do the things we need and want to do. To continually improve. Leaving well enough alone just isn't in our DNA. And thank God for that, or we'd still be spending five hours on a single load of wash!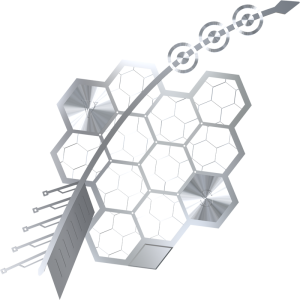 It is in celebration of this human spirit that Victor NeuroTech is proud to introduce our new line of functional body art and associated digital services. Think of a Victor NeuroTech device like a "smart tattoo" that can transmit a wealth of valuable inputs from your body, brain and senses and translate it into digital data that can talk to both social media and data analysis applications. Imagine tweeting your thoughts. Instantly knowing if your blood sugar has become sub-optimal. Playing back a first-person movie of your day. And having a custom dashboard that quantifies all your brain and bodily doings.
While that's all wondrous stuff, that's merely first generation Victor NeuroTech (our "Transmission Victor" line). But now imagine if these same devices could be used to receive information and optimize the operation of our human systems. Dialing up adrenaline on demand. Putting you in the optimal brain state to study. Or perform. Or sleep. Or even control what's happening in your dreams. That's our second generation "Performance Victor" line.
And that's just the tip of the iceberg. We're hard at work mapping the entire neuronal structure of the brain. No minor undertaking, mind you, but once we accomplish that, things get really cool. We're talking broadcasting your dreams to YouTube. Automated detection and eradication of abnormalities in the brain and the body. Direct uploads of content to you brain. Brain back-ups.
But while mind-blowing functionality is cool, let's face it, looks matter. You don't want to be lugging around some monstrosity. Or scaring the crap out of your grandmother. Fear not. The breathtaking design of our functional body art will start as many conversations as will its capabilities. And in most cases, our devices can be discretely hidden beneath clothing when you're not in the socializing mood.


How do we do it? We've scoured the planet to assemble an extremely unique staff that is equally versed (and obsessed) with technology, neuroscience and the applied arts. These are the kind of people who, when not helping design our breakthrough biomechatronical devices, are busying themselves with tasks like translating patterns of neuron firings into cyberart or creating the world's first holographic QR code (you'll just wave through it).
This is the intersection of design, technology and human potential. This is Victor NeuroTech.